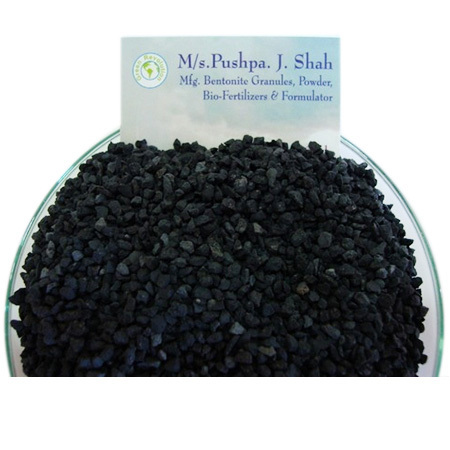 Blank Clay Granules

What are Raw Bentonite Granules: These are made using select few pure stone free Bentonite Clay.
Uses of Raw Bentonite Granules:: As a carrier in preparation of fungicides, bio-pesticides, pesticides, herbicides and plants growth promoters.
Proprieties of Raw Bentonite Granules: This soft clay loosens the soil, permitting air and other nutrients to traverse to the roots. During sowing, if these granules are mixed with seeds, then it will soften the soil therefore boosting the growth of new roots. It has excellent solubility with water and hence is a nature friendly and cost effective.
Specifications of Raw Bentonite Granules
Size

08-10 ASTM (2.36 MM to 2 MM)

Oversize under size +/- 5%

Color

Bluish gray

Formulation

Granular

Liquid holding Capacity

Free flowing at 7 % mass by mass.

Packing

Second hand HDPE bags.

Bags weight

35 kg approx. Filler is organic and non-harmful.

pH

7 (Neutral)

Solubility

Direct disintegrate in water

Minimum order quantity

10 MT
Enquiry