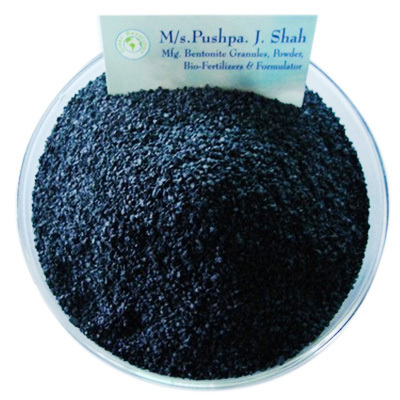 Double Roasted Granules

Product Name: Double Roasted Bentonite Granules
Pushpa J. Shah is offering Double Roasted Bentonite Granules that are processed in our factory based in Gujarat, where the deposits of Bentonite are of outstanding quality. The granules are used as carriers in the development of herbicides, pesticides, bio-fertilizers and many other products. The process of double roasting the granules ensure improved absorption of formulations by the soil and best usage by the roots.
Few top features of Double Roasted Bentonite Granules are as follows:
Well known as a high humidity absorbent
Excellent water solubility which means that it permits instant formulations so that it can be released in the soil.
Used as an ion exchangers for improvement of soil and also bettering its conditioning
Specifications of Double Roasted Bentonite Granules
Size

08-10 ASTM (2.36 MM to 2 MM)

Oversize under size +/- 5%

Color

Bluish Grey

Formulation

Granular

Liquid holding Capacity

Free flowing at 7 % mass by mass.

Packing

Second hand HDPE bags.

Bags weight

35 kg approx.

pH

07 (Neutral)

Water Solubility

Excellent

Minimum order quantity

10 MT
Enquiry