Following successful, effective and ethical support to Agri input ventures in the nation over, we are venturing into the domain of R&D. We endeavor to start a huge advance in the segment of Science and Biotechnology so that we can extensively contribute towards Human, Agriculture, and Farmer welfare. We have testing offices, propelled hardware and superior instruments. Along with this, the laboratory gives an extensive variety of testing programs for agri input items.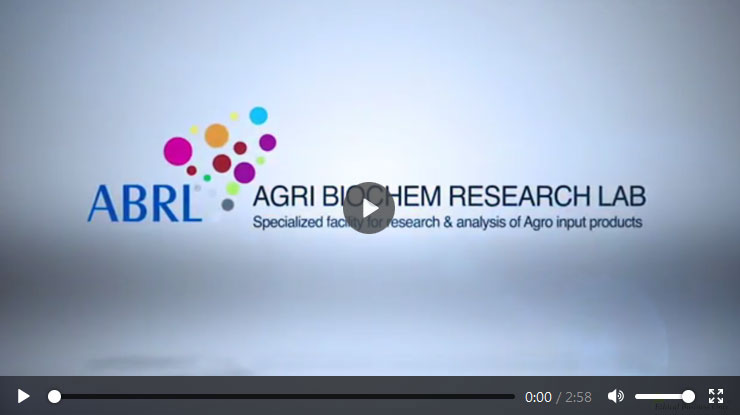 Vision Statement
We trust that quality and advancement of products are essential for a long haul development and achievement. We are resolved to research, improvement and present imaginative items, that are in tune with the present time and relate to shopper needs in light of logical research. We are continually spending time and means towards adjusting and accumulating the green innovation. Through our innovative work endeavors, we try to enhance the personal satisfaction of clients in an environment friendly manner.
Analytical & Microbiology studies
Chemical Fertilizers: Nitrogenous,Phosphatic,Potassic Fertilizer, NPK Complex Fertilizer, Micro & Macro nutrients.
Organic Fertilizer: City-Compost, Vermi-compost, Phosphate Rich Organic Manure- PROM, Organic Manure
Bio Fertilizer: Rhizobium, Azotobacter, Azospirillum, Phosphate Solubilizing Bacteria- PSB, Potash Solubilizing Biofertilizers- KSB, Zinc Solubilizing Biofertilizers- ZSB
Microbial testing: Bacteria, Fungus, Yeast, Mycorrhizal fungus etc. Isolation, screening, identification and maintenance of microbial culture.
PGR: PhytohormoneslikeAuxin,Cytokinins,Triacontanol,NATCA,Brassinosteroid,Ethylene.
Bio Organic Products: Humic acid, Fulvic acid, Seaweed extract, other algae based products, protein hydrolysate- amino acid etc.
Bio Control: Bio pesticides, Bio fungicide, Bio-Insecticide & Bio Nematicide
Bio molecules: Vitamin, Enzyme, Protein-amino acid, Hormones,
Analysis of food-feed supplements, Nutraceutical and industrial application etc.
Product formulation & development of botanical extract.
Soil and water testing.
Optimization of Formulation, stability study & filler validation.